Earlier this year, Allan Aitken flew to Milan, Italy to attend the Milan Furniture Fair – also known as iSalone. iSalone is recognised world wide as the most important interiors fair and, every second year, it incorporates Eurocucina (kitchens) and Salone Bagno (bathrooms).
iSalone attracts more than 370,000 visitors from all over the world and is often the launch pad for the release of new designs, new finishes, new appliances and new products. What's on show at iSalone is often a predictor of future design trends and lots of what we see on display will have a massive impact on what and how we design here in Australia.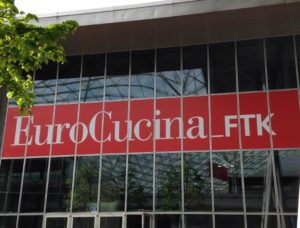 As a kitchen and bathroom designer, it's vital to attend such shows. Not only does it bring inspiration but we have the opportunity to immerse ourselves in the world of design and see how different countries and different designers approach the issue of design as well as the balance between form and function. It's also vital to keep abreast of new products and design trends as this ensures what we do here in Australia is always at the highest level.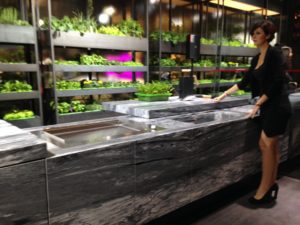 This year we saw an amazing array of new finishes, new combinations and new products – across both kitchens and bathrooms. Technology in kitchens is a massive focus with plenty of appliance companies looking for ways to enhance our cooking experiences and provide an aesthetically beautiful finish as well. And bathroom design continues to wow us with its intricate detailing, fabulous statement pieces and great balance of practical considerations.
Stay tuned for more news on the latest trends.