The old kitchen had a large box wall section which contained the fridge recess along with a shallow display cabinet. This made the room very difficult to work in and the owners were fed up with the awkwardly-designed space.
The original kitchen had included a walk-in pantry but unfortunately it was very difficult to access so this was another area the owners wished to address in the redesign. A further challenge was the restriction of a supporting steel column which was essential to maintain the second floor – so it had to stay!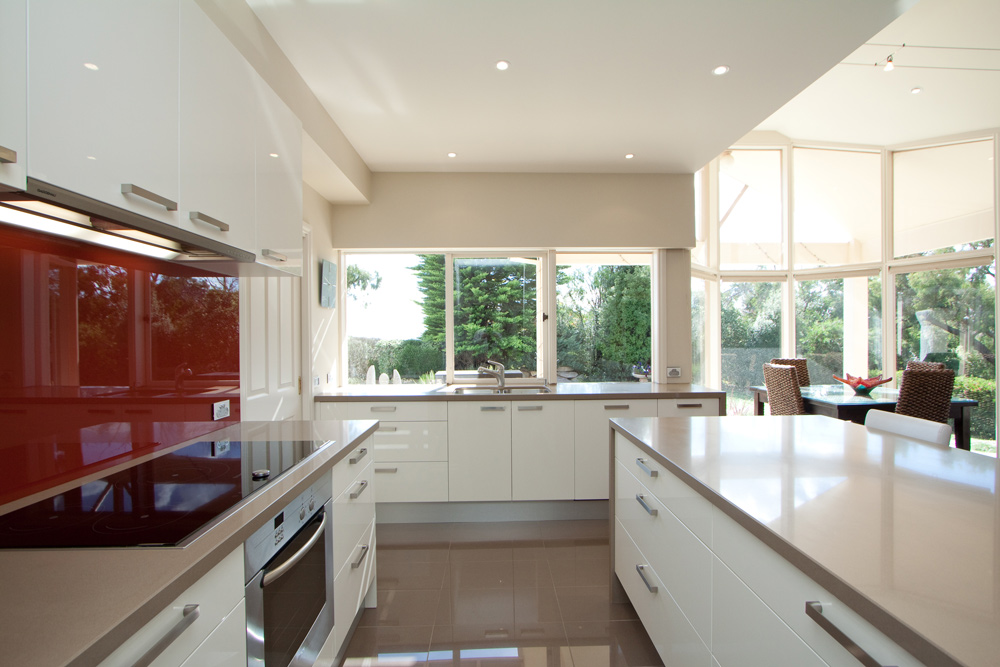 To allow the new kitchen to fulfill the owner's requirements, the supporting wall was straightened up but an opening was included to allow for light flow into the room. This also provided a space for the owners to display artworks or other prized possessions.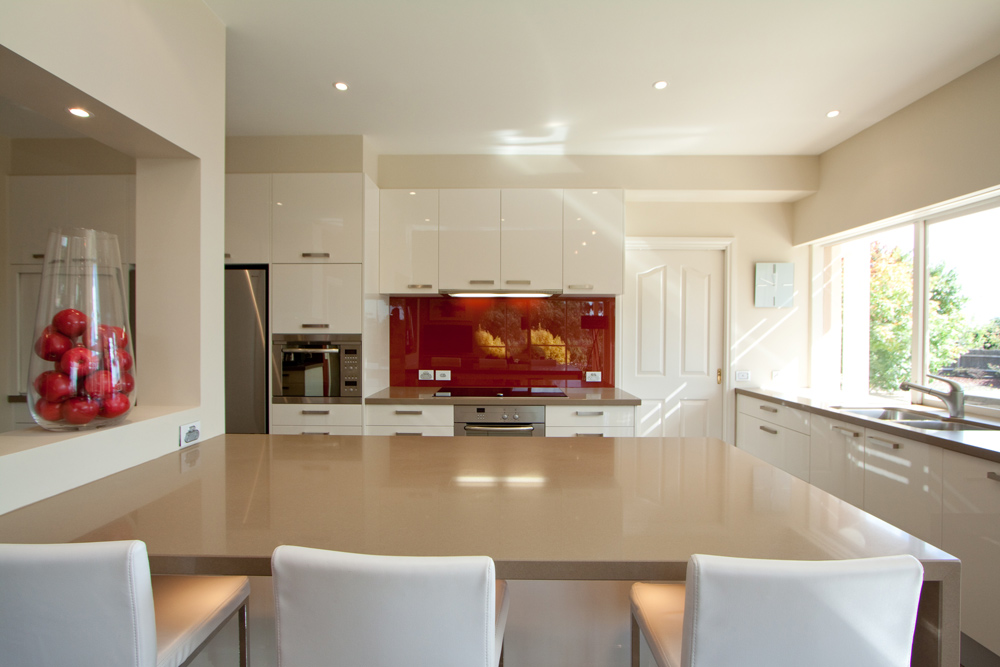 The doorway to the hallways and laundry was repositioned which required the removal and relocation of the linen storage cabinet but was well worth the effort as it created a much better traffic flow through the kitchen and made the space much more functional and efficient.
The owners had requested an open-plan kitchen and, as can be seen, their needs were met and they absolutely love living, entertaining and cooking in their new space.