Kitchen Update's Interior Design Services
The design of the interior of your home can either add to or detract from the lifestyle you wish to create. Working with a qualified, experienced designer will ensure the space is designed with functionality and aesthetics equally in mind.
Today's homes are more open plan than ever before so it's never been more important to ensure the design of the interior considers all aspects of traffic flow, living and relaxing, entertaining, day-to-day activities and special occasions. Clever interior design takes into consideration not only how you live, but how you relax, how you cook, how you entertain, how your family interacts and what changes for the future need to be accommodated. Keeping on top of local and international trends in design as well as elements such as surfaces, appliances, internal hardware and accessories has never been more important. Lead by our head designer, we engage in ongoing professional development to ensure we can provide knowledgeable, expert advice to our clients. A well-informed kitchen, bathroom or interior designer will be able to provide ideas and options for both private and communal spaces, alternatives for fixed and multi-functional areas, and advice on the latest environmentally-friendly products and building materials.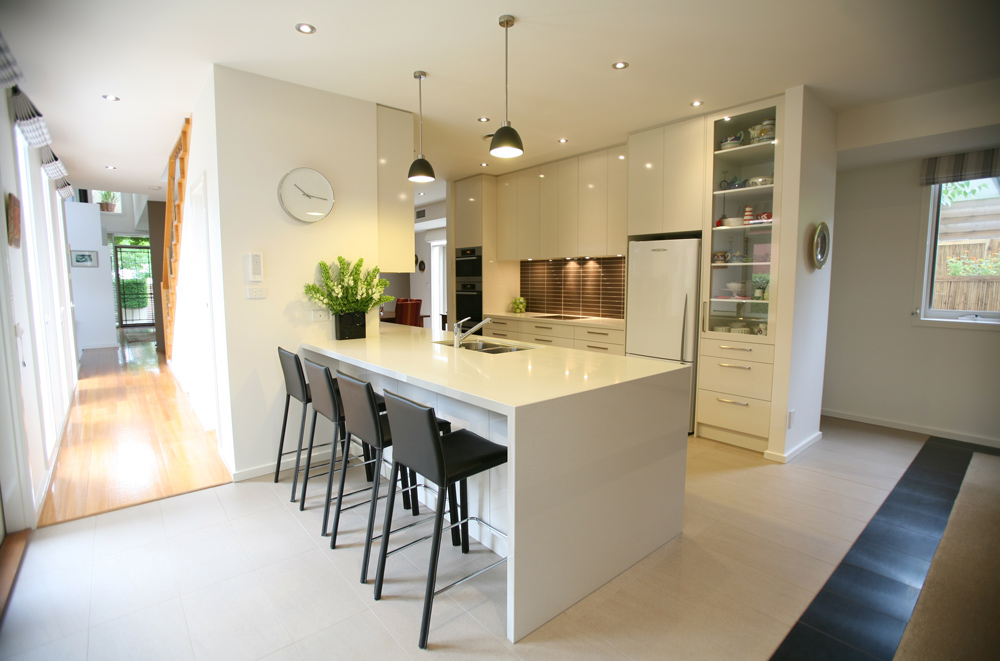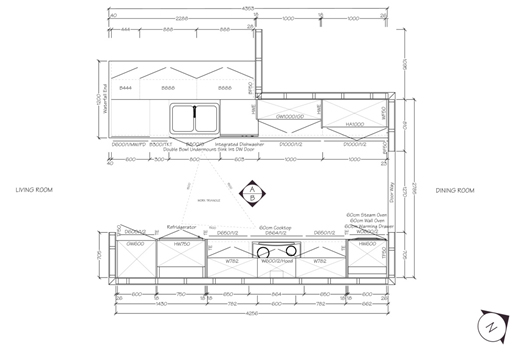 Kitchen Update is led by our Senior Designer Allan Aitken who has more than 35 years' experience in all aspects of interior design, manufacture, installation and styling in both commercial and home renovation projects. His creative flair is well stimulated by regular trips to trade fairs overseas and he delights in adapting the latest trends for our clients. At Kitchen Update, our focus is on creating functional and stylish interiors for our clients. We pride ourselves on our collaborative design process, watchful project management and quality workmanship. We have won many awards over the years but, more important to us is the repeat business and introduction to new clients we receive through client referral.
Our Senior Designer is able to assist you in all aspects of the design process. We begin with a meeting in your home or office where we will discuss your hopes, dreams and expectations for your project. Allan will then bring your thoughts and his notes and measurements back to our showroom where the design process will begin. Your next meeting will be in our Cheltenham showroom where we will be able to show you initial concepts and plans that have been created especially for you. It is at this time we will be able to guide you through the choices in colours and finishes for your project and discuss your budget and any time constraints you may have. We encourage you to take your time with these very important decisions and will happily send you away with coordinated packages of paint colour, tile, splash back, cabinetry and counter top finishes to assist you with your decision. Once the design is finalised and you have made the decision to proceed, our experts oversee all aspects of your renovation from start to finish. We are passionate about the satisfaction of our clients and hold ourselves to the highest standards of client communication and involvement. We bring a personal touch to all our kitchen, bathroom or interior projects. Talk to us today about how we can combine our expertise with your dream to make it a reality.