This family of four were struggling in their old G-shaped kitchen which was too small and cramped for their style of cooking. So the brief was to create a new, open-plan space capable of accommodating two cooks, with seating for casual meals in the kitchen area. It was also hoped to allow for access to the laundry from the kitchen and that a second refrigerator could be accommodated within the space.
To achieve access to the laundry from the kitchen, an opening was cut in a solid brick wall and a steel lintel was fitted to support the upper wall section of the two story home. The configuration of the powder room and laundry were swapped around, so the laundry could be accessed from the kitchen and the powder room from the hallway.
By using an island galley style design the seating required at either side of the island bench could be included, supporting the overhang with a polished steel leg. Also, the galley island style created space for two cooks to work simultaneously.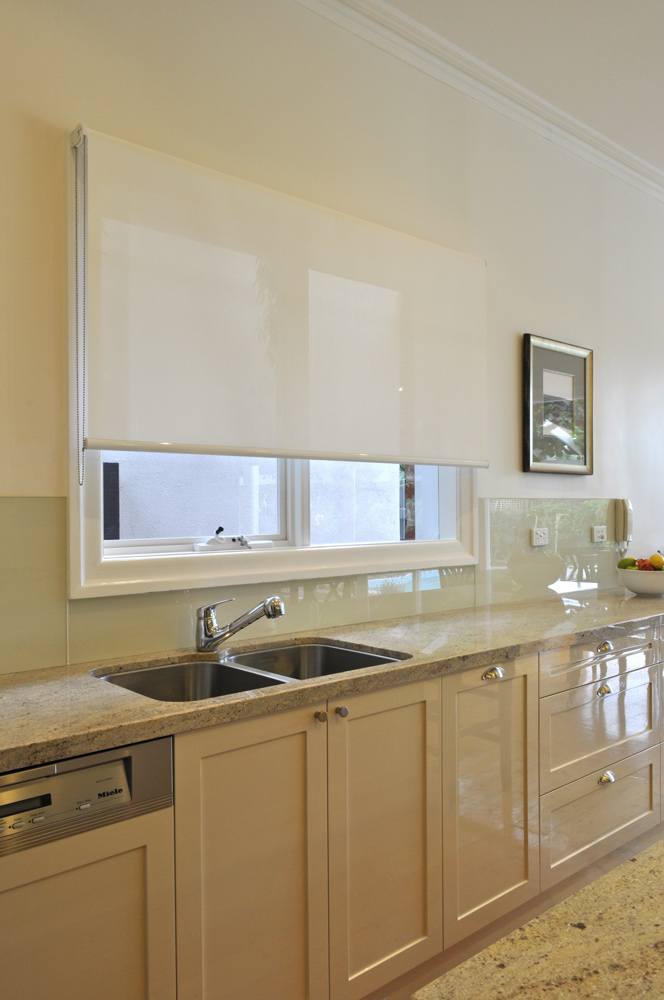 Long, linear drawers enhance the length of the room and allow tremendous storage possibilities for crockery, bakeware, plastic storage tubs and pots and pans. The shallow top drawers house an abundance of cutlery, cooking utensils and herbs and spices all neatly stored in Blum orgaline dividers.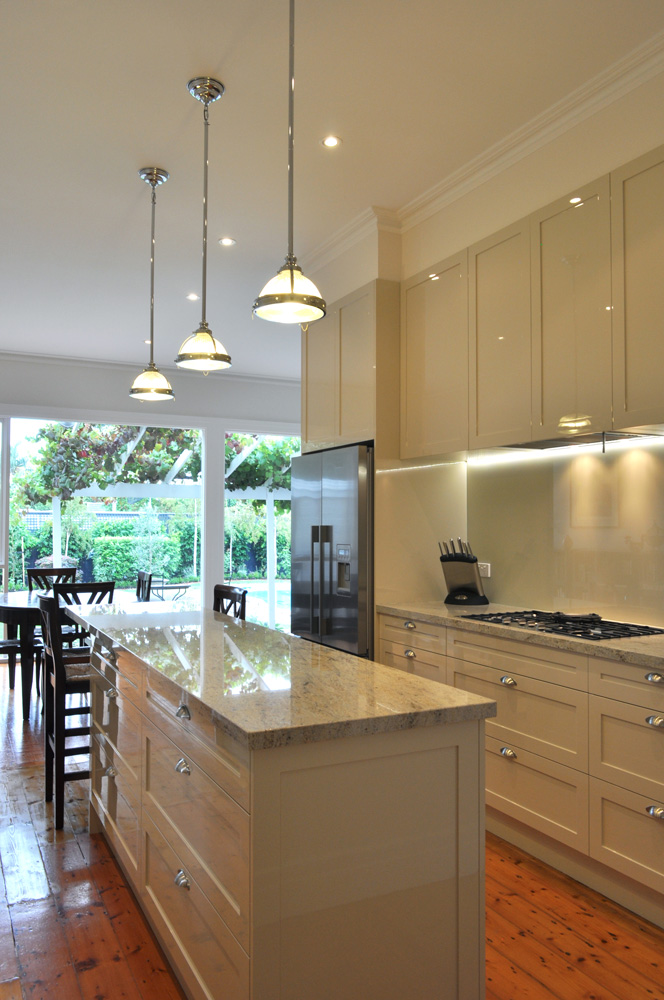 The warmth of the Dulux 'Hogbristle' painted cabinets is softened by the use of natural granite in 'Kimberley'. The glass splashback is Dulux 'Hogbristle' in half strength matches the wall colour. And, the second fridge has been accommodated in the laundry and is easily accessible from the kitchen to make this the perfect cooking environment for this family.